Hera-MI's history & value proposition

Coming from the Health Industries and Technologies sector  – Health Industries and Technologies – Hera-Mi is a French company based in Nantes since 2017.
Today, Hera-MI is one of the French MedTech startups which innovates in health & AI. Its health objective is of general interest.
Sylvie DAVILA, Doctor of Biology, graduated of an Executive MBA and expert in medical imaging, is the founder and CEO of Hera-MI.
Hera-MI's activity focuses on research & development, design and sale of AI medical devices: software solutions to aid in cancer diagnosis. These solutions improve the quality and accuracy of cancer diagnosis while reducing the interpretation time for the user radiologist. As part of their care pathways, the patient benefits from an optimized and faster predictive analysis.
Hera-MI first developed Breast-SlimView®, a patent-protected diagnostic software solution based on artificial intelligence and image processing for the radiological diagnosis of breast cancer.
Hera-MI sells Breast-SlimView® on the international market, by direct sale to radiologists or with the assistance of a network of commercial partners.
Origin of « Hera-MI » name

The name ''Hera-MI'' results from the combination of ''Hera'' and ''MI''.
In Greek mythology, "Hera" is the protective goddess of women, life and family & "MI" refers to "Medical Imaging".
Hera-MI's vision & mission
The main purpose of Hera-MI is to use AI to help early-stage cancers diagnosis in order to optimize patient care and save millions of lives worldwide.
Our ambition is to speed up and improve cancers diagnosis thanks to the development of clinical decision support solutions.
Awards
Winner of "Graines de boss" 2022
Winner of the 6ème Sommet des start-up & innovation (Challenges)
Sylvie Davila, Founder & CEO of Hera-MI is the winner, category Open innovation of the tremplin des startups (Assises de la parité 2021)
Hera-MI, winner i-Nov 2021 (BPI France)
Prize coup de coeur de l'innovation en imagerie médicale 2021 (JFR)
Prize Health, 10 000 startups 2021 pour changer le monde Grand Ouest (La Tribune)
First prize of the concours International Pitch Challenge 2019 (CCI des Pays de la Loire)
Winner of the Start West 2018, prize Région Pays de la Loire (Atlanpole Biotherapies)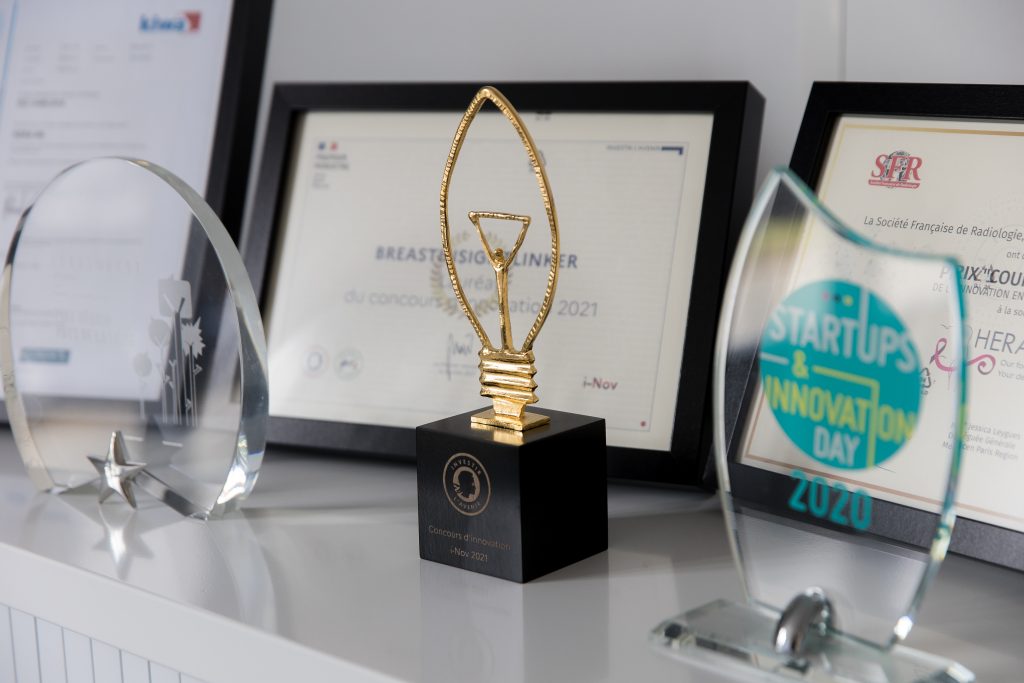 Executive Committee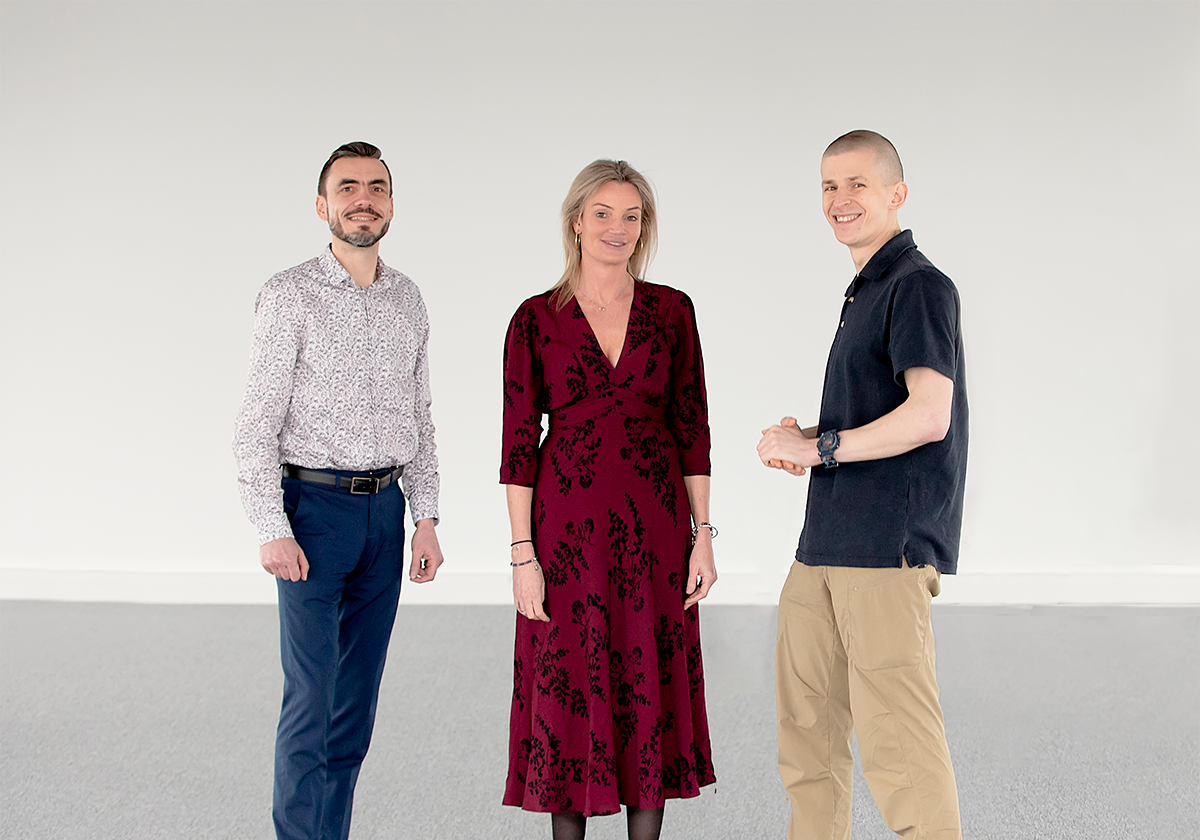 Sylvie DAVILA, PhD/MBA – Founder & CEO
Sylvie Davila, CEO of Hera-MI is a Doctor in Biology and a graduate from an Executive MBA. Sylvie has over 15 years of experience in medical imaging, in particular in clinical trials. Radiology product specialist at Siemens Healthcare and Hitachi Medical Systems, Sylvie also held the position of Vice President of Sales & Marketing at Keosys Medical Imaging for 6 years.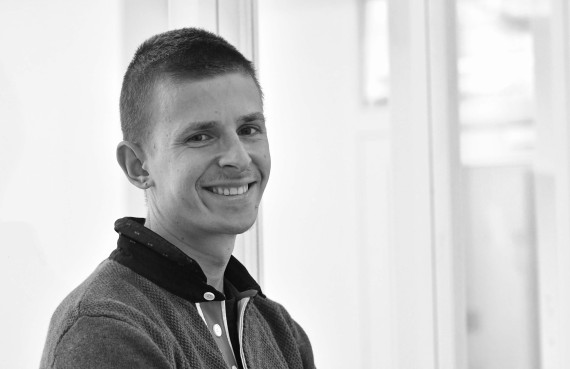 Mickael TARDY – CSO

Mickael graduated from Ecole Centrale de Nantes and has 8 years of experience in IT development applied to medical imaging, especially in clinical trials imaging for which he used to work using the Agile method. Mickael is currently working on a CIFRE thesis in Artificial Intelligence applied to medical imaging.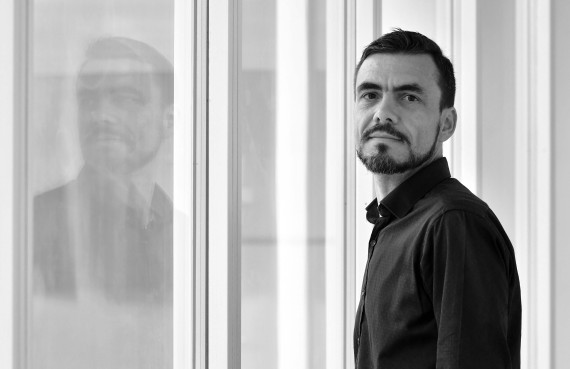 Alexandre BALABAN – Chief Technical Officer

Alexandre is a software development engineer with 20 years of experience in medical imaging. Alexandre also has solid experience in applying the Agile method for all its R&D activities and he is experienced in clinical trials imaging and medical device product certification.